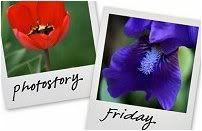 Hosted by Cecily and MamaGeek
Sooo what do we do when we just jump out for a bit and see what we can find?
Yeah. Emma and dad likes to go out and just look to see what we can find. The trip often takes us to Petco since it's just about the cheapest zoo you can go to, there is always one nearby and Emma loves it.
In the dogs section we look at all the toys that you can get for the little ones and big ones. Emma likes pointing out the different toys and then I have to guess what kind of a dog it's for.
At the back of the store they have the really interesting animals. These are the ones Emma really likes (well other than the birds, fish, dogs, guniea pigs and so on).
And this little guy... yep we have been looking at it every single time we go up there. It's such a cute little snake and it's pink too :-)
Just for convenience there are step stools around the store and well that's a help since we have to look at every single pet in the store. Even though it's sounds like a lot of running around in "just" that one store it's fun :-)
When we don't go to Petco and we are out driving sometimes we tend to wander off. Not moms favorite thing but when we see a vehicle like this... well gotta take a look.
Look dad look dad... shadow is here... Now this probably makes most sense to the ones that have seen "Bear in the big blue house". But hey if you get it you get ;-)
Driving home through the battlefield... I guess this is the point where the camera goes just about anywhere and it's perfectly normal to snap pictures while driving...
Sometimes when we are "just" home and sitting outside we like to watch the sky and the clouds and come up with different things they look like. On good days we will even see a couple of airplanes which in Emmas book is coming from the airshow or going to it.
Hope you enjoyed the little trip around with Emma and dad :-)